Proudly NZ Made​
Manufacturer and Retailer of Bed Bases, Headboards, Bedroom Furniture & more...
Easy Finance Options
12 months interest free with Finance Now! Gem Visa, Q card, Afterpay Available
30 Days Comfort Guarantee
Stress Free Shopping with 30-days comfort guarantee.
BESTBEDS & Furniture Collection 2023
NZ Made Headboards
Elevate your bedroom with our beautifully crafted Headboards. Proudly NZ Made for exceptional quality and style.
Not all mattresses are same, they come in different sizes and feels. Refer to the guide for understanding key differences.
Best Selling Products
Discover our selection of top-selling products that are loved by customers!
Recommendations For You
Discover our top picks for every taste
Uncover Great Deals : Explore a range of savings across all categories with ease, all in one convenient tab.
Customer Reviews
Discover why our customers love us through authentic reviews
Prerita
Great service,excellent work,I must say that they are having the best quality and designs Best Beds team worked with me to make sure I found the perfect mattress and storage bed. Great shop with a large selection Highly recommend.
Libby
Outstanding service .... AND .... the quality of workmanship is fantastic. Highly recommend them to anybody. Thank you so much team, for creating my dream headboard, you were an absolute pleasure to work with. 100% satisfaction!
Hayes
I love my new headboard. Its beautiful, great sturdy quality. The team was friendly and very helpful, there were so many customisable options and very reasonable prices. Definitely recommend!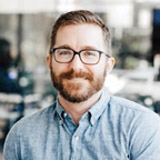 Teresa Holland
Vestibulum ut maximus magna. Duis neque risus, varius nec efficitur ut, interdum vel risus. Fusce rutrum purus leo, a imperdiet erat sagittis ac.
Masterful Craftsmanship
Witness the level of craftsmanship behind our exquisite pieces
CUSTOM MADE Furniture
Explore endless possibilities to bring your vision to life